Comprehensive Consultation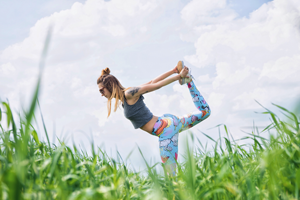 After seeing my dramatic improvement in health, many people have requested that I show them how I did it, and people have asked them that I guide them through the process to ensure success. I decided to do this by offering a personalized approach to weight loss and getting healthier. So, I now offer personalized consulting services to help you to get your Mind, Body and Spirit to where you want them to be!
I am a certified Natural Health Professional and have lost about 50 pounds using the techniques that I have learned. In addition to the weight loss, I have come from poor health to now having great health. I want to open your eyes to a healthier and better way of living.
My consultation includes use of the Zyto Scanner. Every Cell in your body is networked together, sending and receiving information to coordinate the millions of functions your body processes every day. When your body encounters a health challenge, it uses these communication pathways to direct available resources to restore balance. The Zyto Scanner reads your body's communication waves and scans for 76 different biomarkers within your body. By simply placing your hand on a scanner,  I can retrieve your results and offer up real time suggestions to bring your body to optimal health. The Zyto Scanner is shipped to you. When you have your biomarkers read the results are sent to me. If you were to buy only the Zyto Scanner by itself, it would cost you hundreds of dollars (more than the consulting services by themselves), and the advanced software that I use costs thousands.
Here is what you get with my consulting services:
Use of Zyto Scanner – Scanner will be mailed to your home with a return label with postage paid
Initial Zyto Scan Consultation
Up to 5 Additional Hours of Consultation per month
Personalized Treatment Plan based off of your initial scan and your personal goals such as getting healthier, weight loss, or both.
Follow up Zyto Scan reading after three months to check progress and make any adjustments needed.
The cost for all of this, including the consultation is only $297. Please keep in mind this is personalized consultation that will help get you to where you want to be.
Click the button below to get started. Once you purchase the consultation, I will contact you within a few hours to get the next chapter in your life underway. This treatment dramatically improved my life and can improve yours, too.